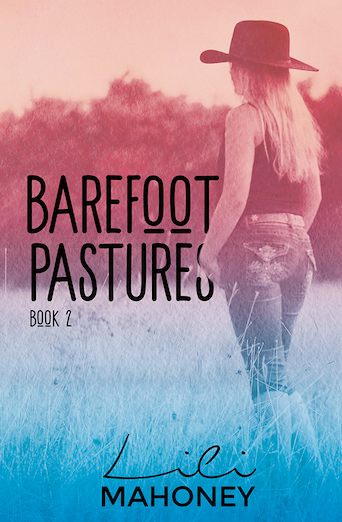 Tory is determined to keep her title and leave behind her legacy even when an unexpected surgery has her grounded from her horse. She must refocus her energy and battle hard to get back to the top. Tory never takes her eyes off the prize. Nothing and no one will stand in her way.
Tory's determination and focus never waiver; until Jake. He's made it clear he's ready for their relationship to move forward. He also expects her to play by his rules. She's never been one to bend but she knows she must make a choice about her future for good.
Barefoot Pastures Book Two is part of the Barefoot Pasture Saga, a story about learning who you are and getting over life's hurdles as they're thrown at you while still staying true to who you are and aim to be. If you enjoy endearing, yet strong-willed characters, action, and a bit of a love story tossed in the mix, then you'll love Lili Mahoney's Young Adult Saga.
Buy Link: